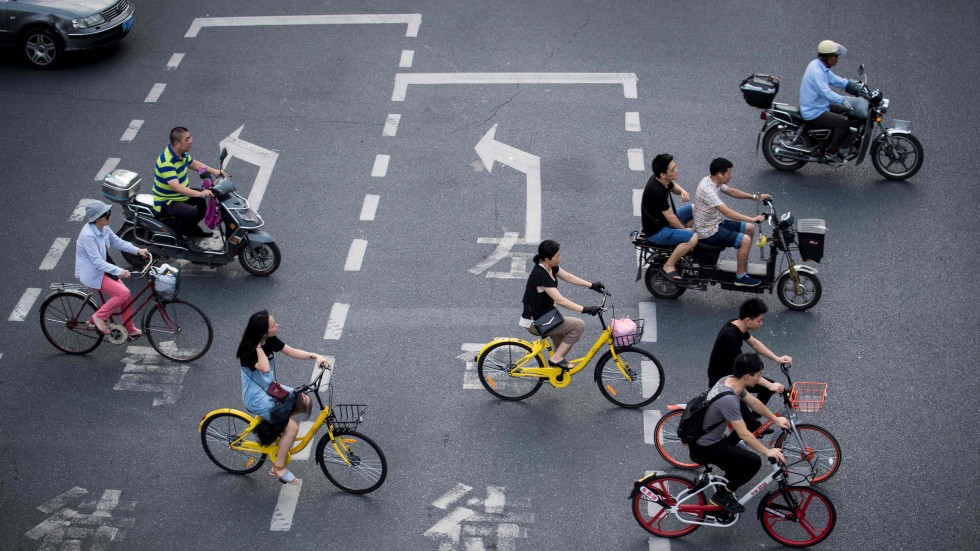 China's top two tech titans are going head to head for dominance of the country's bike-sharing market as China e-commerce giant Alibaba Group enters the foray by funding a start-up that it hopes will compete head on with a firm heavily backed by a Tencent investee.
The Beijing-based bike-sharing major Ofo announced on Thursday it has landed new funding worth more than US$700 million led by Alibaba Group, Hony Capital and Citic Private Equity.
Ofo's earlier investors include Chinese ride hailing giant Didi Chuxing and DST Global.
Ant Financial, Alibab's internet finance arm, has already invested in Ofo.
But this is the first time that Alibaba itself has directly funded a bike-sharing venture – fast becoming one of China's hottest investment markets, which has quickly changed the commuting habits of millions of Chinese.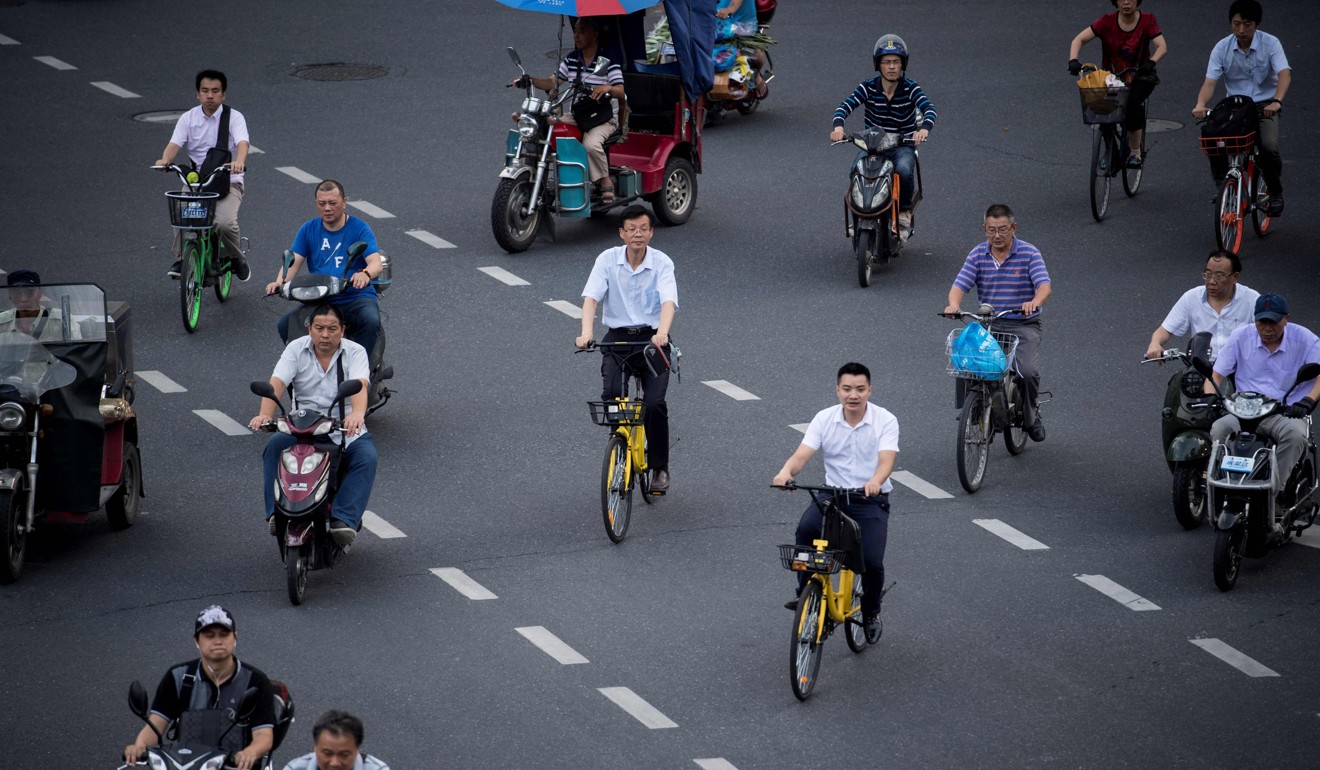 Wang Xiaofeng, senior analyst with Forrester Research, said both Alibaba and Tencent have been striving to build a digital mobile ecosystem that boasts a wide range of online-to-offline businesses.
"Investing in bike-sharing services will gain them access to data about consumers' transportation behaviour, to complement the other online and offline data they already have," she added.
Alibaba's participation comes as the fund raising competition between Ofo and its biggest rival Mobike, which is backed by the Hong Kong-listed Tencent, intensifies.
Ofo's US$700 million round is the largest known financing for a bike-sharing company, overtaking a US$600 million round by Mobike the previous month.
Three-year-old Ofo already has 6.5 million bikes in 150 cities and it is targeting to expand to 20 million bikes in 20 countries by the end of this year.
"We will further upgrade our service for better user experience," said chief executive officer Dai Wei said in the statement.
As well as the capital injection, Alibaba is expected to further collaborate with Ofo within its huge ecosystem, which stretches from online shopping, to mobile payments, marketing and video watching, as does Tencent by giving Mobike quick access within its popular social app WeChat.
"Ofo is the industry leader and we support its open platform strategy. We look forward to working closely with the Ofo team to unlock the full potential of the bike-sharing industry," said Joe Tsai, executive vice chairman of China ecommerce giant Alibaba Group.
According to a June report from analytics firm 7Park Data, Ofo is leading the bike race with 65 per cent of total market share in China with Mobike in second spot with 35 per cent.
"Both companies practically give away their product for free to beat competition and build market share and so, while Ofo currently leads in China, the competition is fierce and market share will change," said Brian Chaitoff, Director of Insights, 7Park Data.
"As in ride-sharing, we expect markets in the long-term to be winner-take-all. This is due, in part, to the benefits realised by riders of having one winner, such as greater access to bikes," he said.
Alibaba is the owner of the South China Morning Post.
This article appeared in the South China Morning Post print edition as:
Alibaba, allies lead funding for OFO