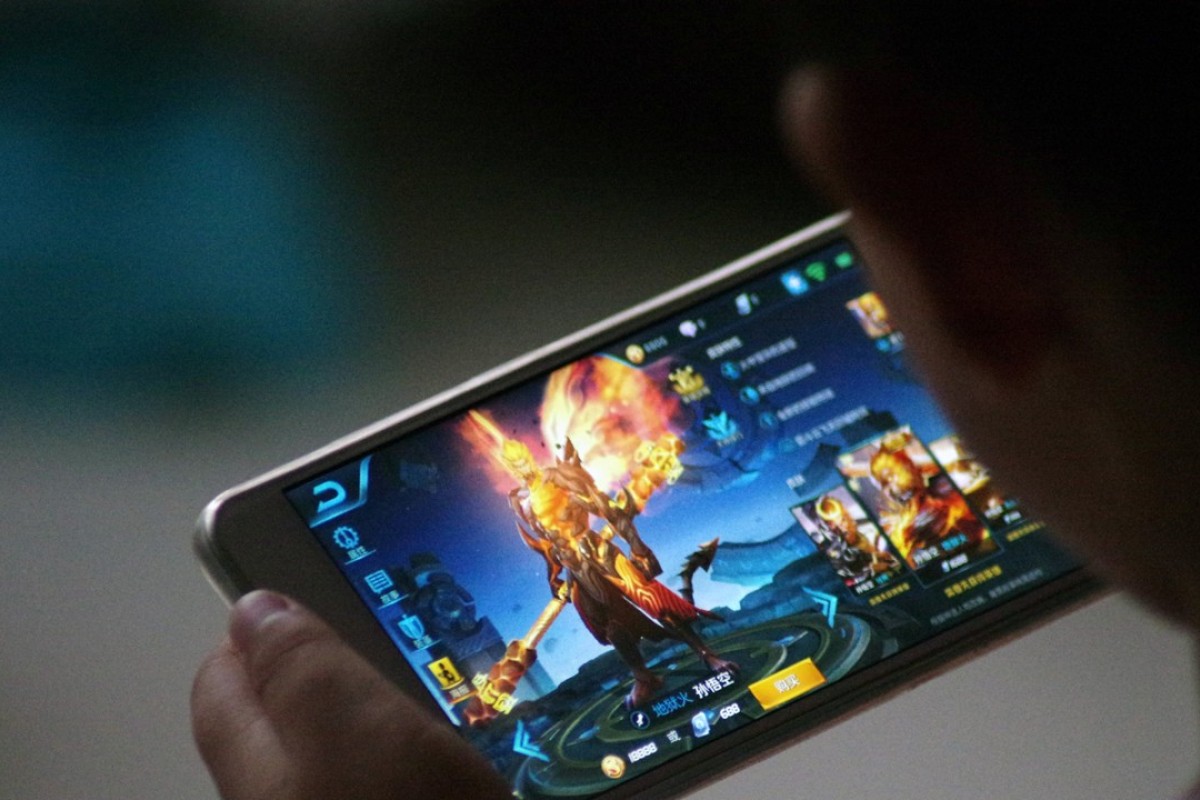 A Child plays 'Honour of Kings' by Tencent in Dezhou, China. Photo : Reuters
The multiplayer online battle game has become wildly popular in China – so much so that some are questioning the social responsibility of its maker
After receiving countless requests from friends asking him to teach them gaming skills, Wang Jin, an executive of a Chinese tech start-up near Shanghai, smelled a business opportunity.
Wang's company, Hangzhou-based Yocaihua, rolled out an unusual service: anyone who wants to improve their performance in the multiplayer online battle arena Honour of Kings can hire a senior player to teach them, at a minimum fee of 20 yuan (US$3) per hour.
"The demand for our coaching service has been growing since its debut in May," Wang said. "In the beginning, we had less than 100 orders per day; now, the figure climbs to several hundred."
Most of his clients are Chinese businessmen and white collar workers who are too busy to figure out how to play the game on their own yet are keen to become good at it, Wang said.
For tens of millions of daily users in China, Honour of Kings is an online realm that's so engaging they really can't escape, even if they wanted to, as it blurs the line between social networking and online gaming.
Getting proficient at Honour of Kings takes time – or money. And if only due to a "fear of missing out", many busy Chinese are more than willing to pay to keep pace.
"Honour of Kings is so popular in China. If you can't play it well, others laugh at you," Wang said.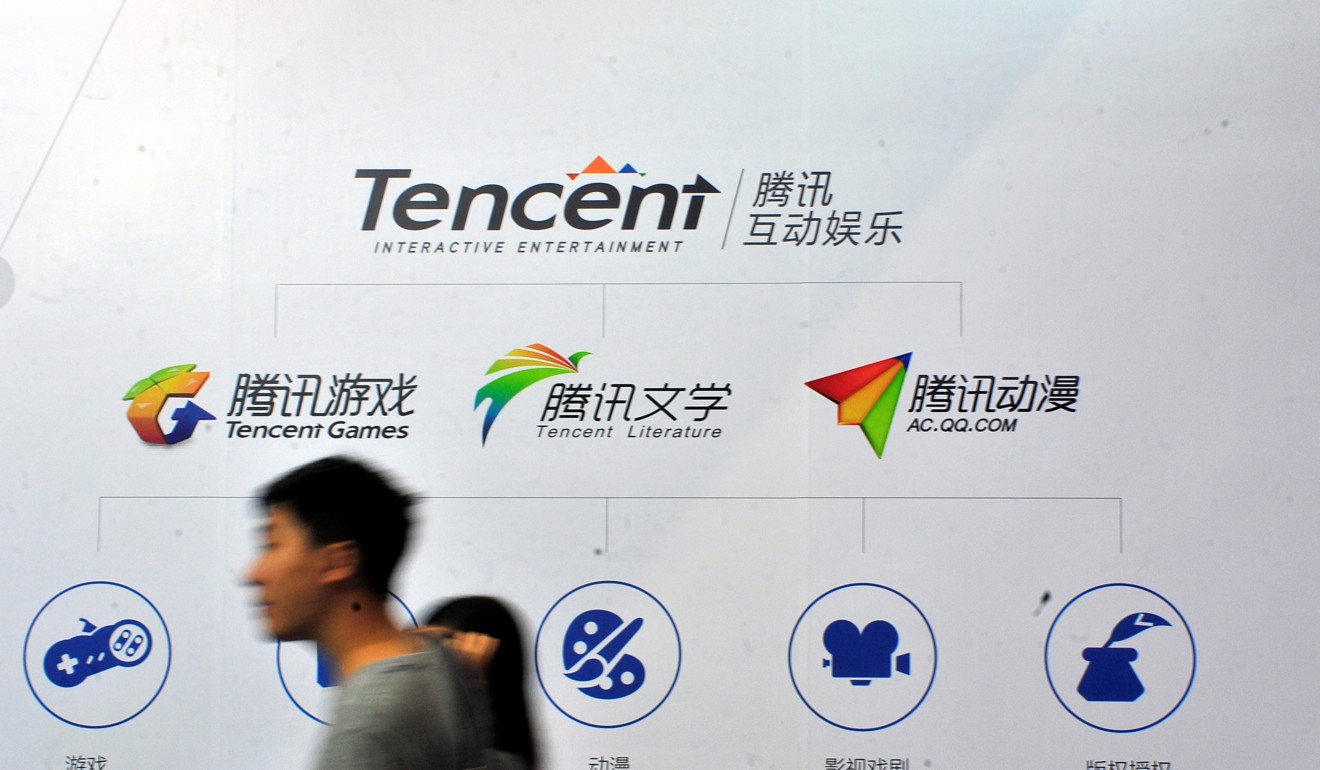 A Tencent Interactive Entertainment stand at a book fair in Guangzhou, China.  Tencent owns 'Honour of Kings'.  Photo : Reuters
While it remains largely unknown outside China, Honour of Kings, made by Chinese internet group Tencent, is a fantasy realm in itself. Its popularity is so vast, and seemingly addictive, critics have likened it to a drug. By some estimates, one in seven Chinese citizens plays Honour of Kings. At a forum in Hong Kong last month, Yao Xiaoguang, vice-president of Tencent, told participants that "Honour of Kings is not only a game for Chinese smartphone users, but also a new way of socialising".
"There are so many people in China playing Honour of Kings. If you don't play it, you can't join their conversation," he explained. Whenever Cai meets colleagues in his office, instead of saying "Hello", they now greet each other with the same question: "When shall we play Honour of Kings together?"
A strong emphasis on socialising is deep in the DNA of Honour of Kings. After all, Tencent, the game's developer, has transformed itself from an unknown start-up on the border with Hong Kong into one of Asia's most valuable companies, in part thanks to the creation of two popular social networking tools, QQ and WeChat.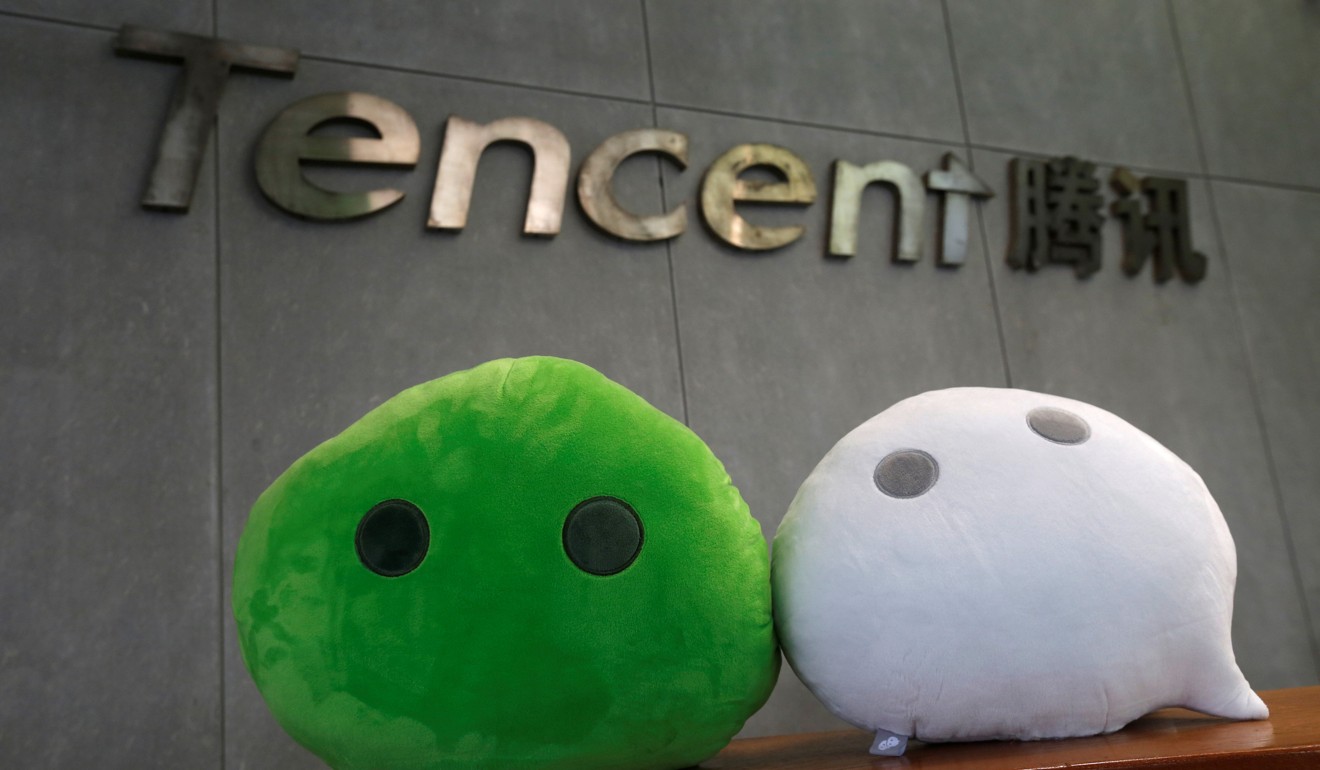 'Honour of Kings' players can log in to WeChat and see which of their friends are available to play. Photo: Reuters
What is QQ? It is an online chatting tool and often used as a tool for Customer service in China.
What is WeChat? It is an instant messaging app similar to WhatsApp, with 938 million monthly active users.
Honour of Kings players have to log in via QQ or WeChat. Once logged in by WeChat, the system shows them if any of their friends are online. They can then team up to battle rival players in a fantasy landscape while talking to each other via live chat. Tencent rates players by their gaming skills and a player's ranking is visible to their WeChat friends – creating a kind of peer pressure that makes players such as Zhao Lei, a government clerk in Xian ( 西安 ), keep playing.
"Since your ranking is visible to your friends, it has created a sense of competition," said Zhao. "You don't want to make others feel that you are not as good as them." To catch up, Zhao often ends up playing the game until midnight.
When players encounter each other in the game, the system also shows their relative distance from each other in the real world, spreading the honour of being a top player into daily life.
Zhao, who admits he is shy, says women at his place of work now come up to him to ask for game-playing advice, and this further motivates him to improve his skills.
Some gamers want to play their way to success – in the workplace. On the question-and-answer website Zhihu, China's version of Quora, one person asks: "How can I impress my boss in Honour of Kings without making him lose face?"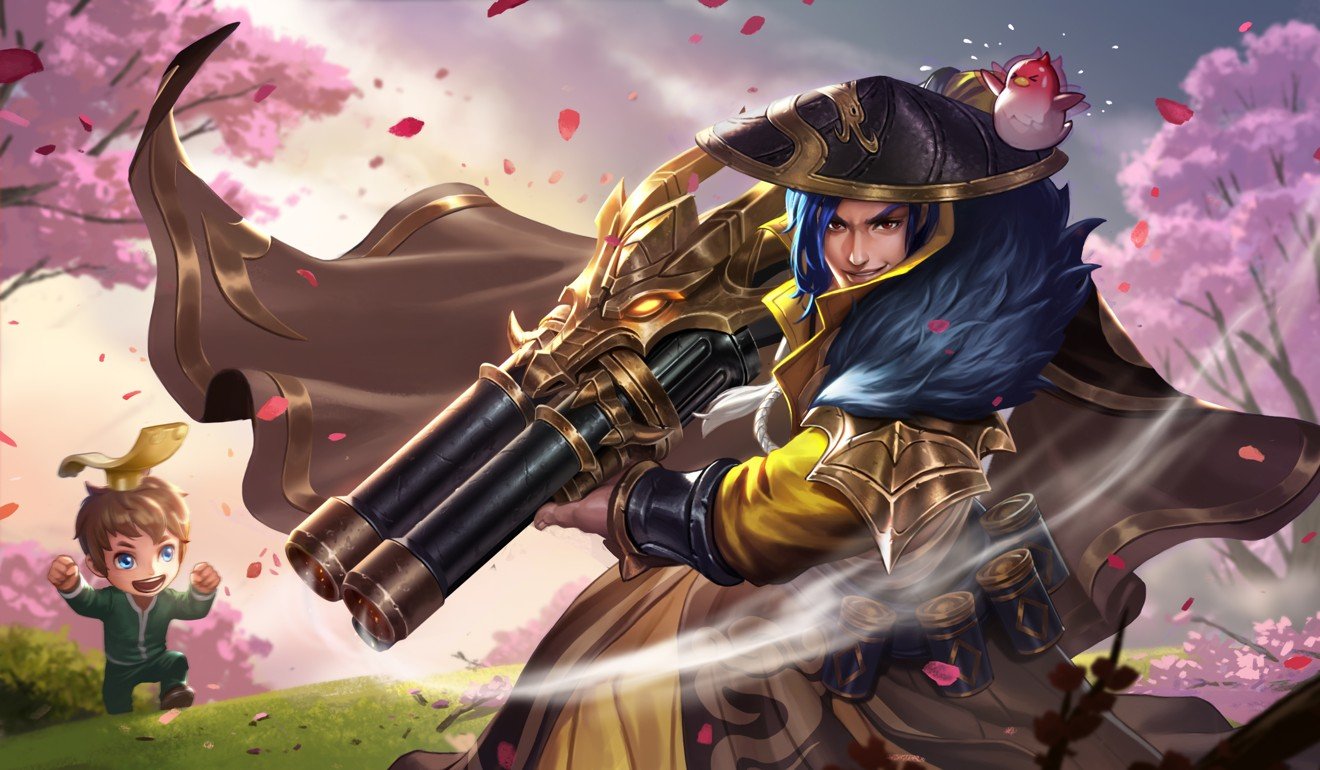 Tencent's online game 'Honour of Kings' is so popular that peer pressure among real-world friends keeps users engaged. Photo: Handout
At schools, Chinese pupils play Honour of Kings for social acceptance. "In a place where 60 or 70 per cent of students play Honour of Kings, how can you make friends without playing?" wrote Zhihu user Xuan Xiaoye, who described herself as a high-school student.
As Chinese increasingly turn to Honour of Kings as a way to make friends and influence people, some now question whether Tencent is playing too hard on their gamers' psychology, with real-world adverse effects.
Last week a 13-year-old boy in Hangzhou ( 杭州 ) broke his legs jumping from a fourth-floor window after his parents stopped him from playing the game, Hangzhou Daily reported. In April, a 17-year-old boy in Guangzhou suffered a stroke after playing Honour of Kings non-stop for 40 hours, according to the Yangcheng Evening News.
Following these incidents, People's Daily, the Chinese government's mouthpiece, opened fire at Tencent on Tuesday, calling its Honour of Kingsgame "poison" and a "drug" that was harming teenagers.
In an economy where policymakers have a big say on which businesses should flourish and which ones shouldn't, Tencent shares plunged as much as 5.1 per cent on the Hong Kong exchange, wiping out nearly US$17.5 billion in market value in a matter of hours.
The game developer quickly responded by imposing what it called the "most serious anti-addiction measures in history". According to a post on Tencent's social media account on Tuesday, gamers under the age of 12 are now limited to an hour of Honour of Kings a day, and can't play after 9pm. Those between 12 and 18 are limited to two hours a day.
Data from Chinese research firm Jiguang show that one-quarter of Honour of Kings players are younger than 19.
It's too early to know how the new restrictions will affect Tencent's business. Roughly half of the company's revenue comes from online gaming.
In the first quarter of 2017, Honour of Kings contributed revenue of 6 billion yuan (US$876 million), according to industry estimates.
But some gamers welcome the new limits. "It's hard even for adults to resist Honour of Kings, let alone children," Zhao, the player in Xian, said. While he enjoys being a good gamer, he said he hates it, too, as playing the game has wasted much of his time.
The 32-year-old has tried to quit, but all his attempts have failed, since his WeChat friends keep luring him back in. "When everybody around you is playing the game, you have no choice but continue to play," Zhao said. "In that sense, the social element of Honour of Kings is really a bad thing."