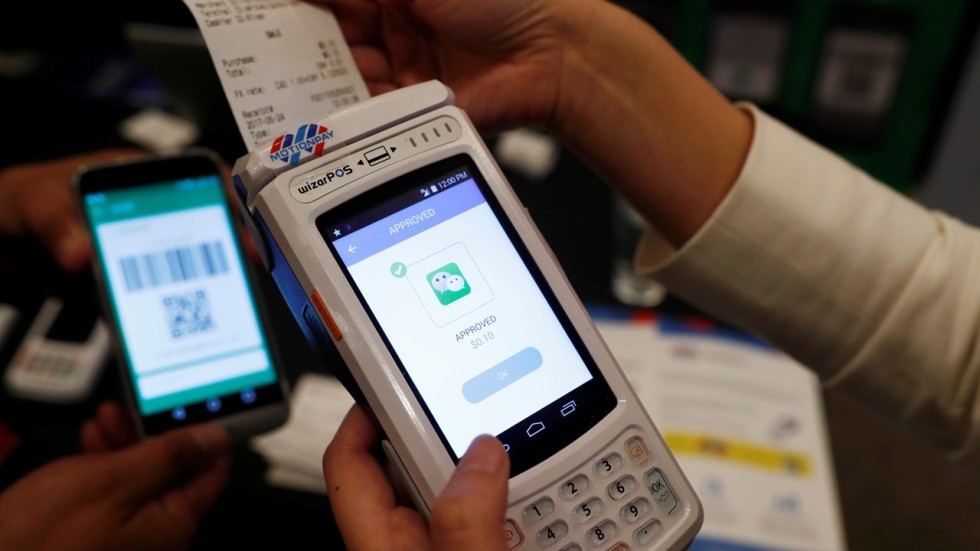 Tens of millions of older internet users across mainland China are rushing to join social networks like WeChat, as these platforms have become accessible on mobile devices and transformed into new channels for various commercial activities.
The research firm predicted that 62 per cent of internet users aged 55 to 64 on the mainland will be part of social networks this year. That equates to about 28.8 million individuals.
It credited Tencent Holdings' WeChat, the mobile messaging service that has evolved into the country's largest social network, for helping drive up the number of domestic social media users.
"WeChat's expansion into the areas of payments, shopping and general utility have made more older users interested to participate in social networks," said Monica Peart, eMarketer's senior forecasting director.
Since its launch in 2011, WeChat has evolved into a must-have mobile app on the mainland. It can be used for an array of activities, from shopping and getting food delivered to booking a doctor's appointment and paying bills.
Tencent estimated that WeChat, marketed as Weixin on the mainland, had 937.8 million monthly active user accounts as of March 31.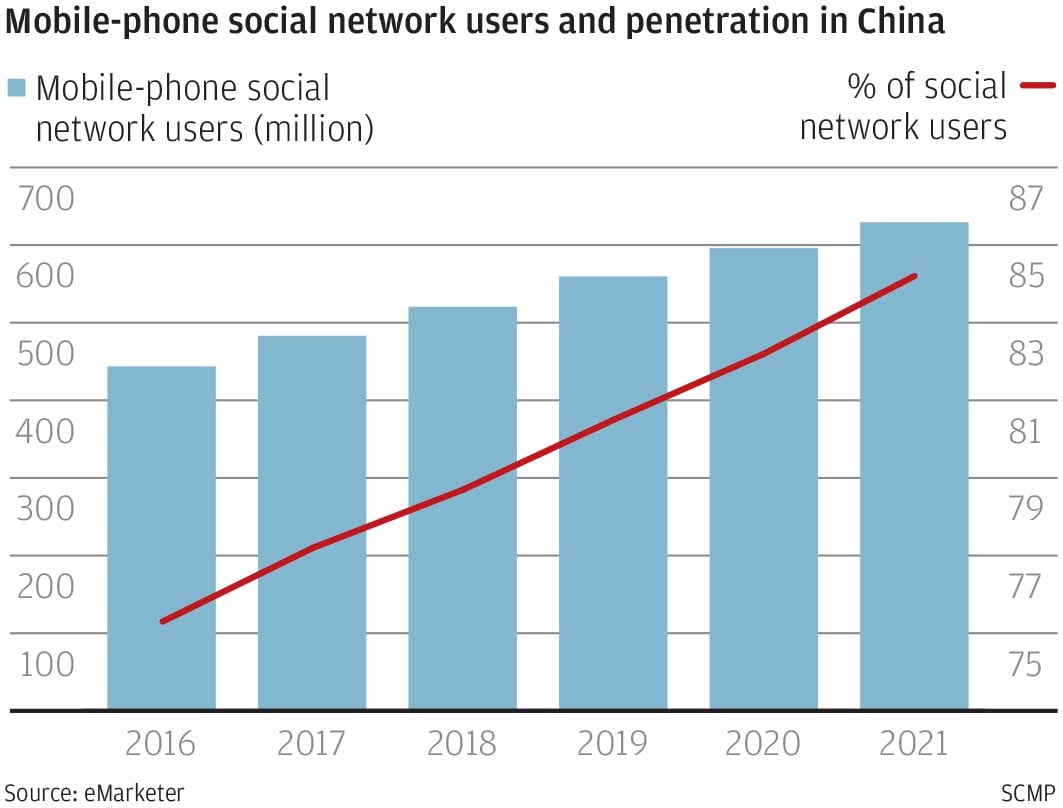 The Shenzhen-based company has also steadily transformed its QQ desktop instant messaging service into the social platform known as Mobile QQ, which had 678 million monthly active user accounts in the same period.
Tencent's payment platform, TenPay, provides infrastructure support for mobile solutions Weixin Pay and QQ Wallet.
Total mobile payment daily transactions on WeChat and Mobile QQ exceeded 600 million at the end of December, according to Tencent.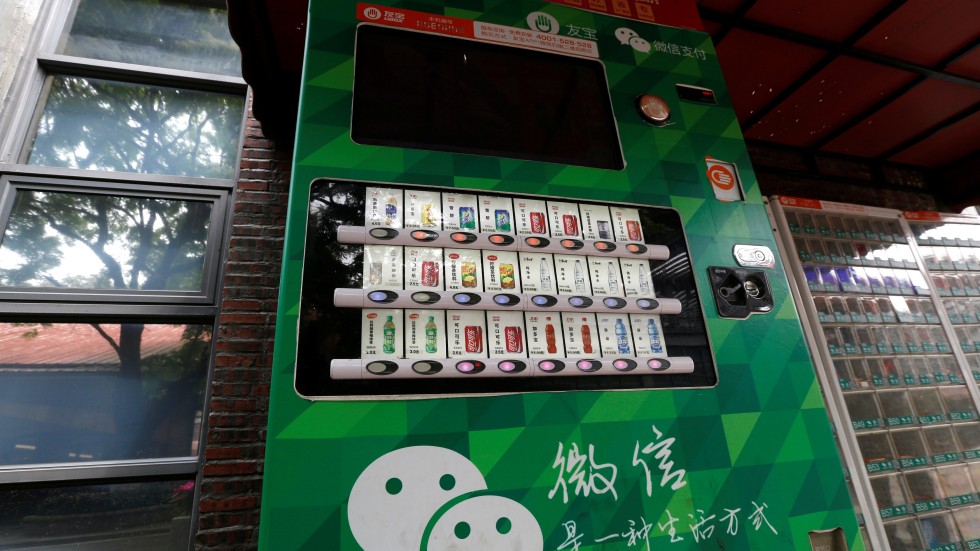 With the mainland still the world's biggest smartphone market, eMarketer projected that the majority of domestic social network users will access their platforms on mobile devices.
It forecast the number of mobile social network users on the mainland to reach 629.3 million by 2021, which would make up 84.2 per cent of the total number on social platforms.
That would mark a steady rise from an estimated 483.1 million mobile social network users this year, accounting for 77.2 per cent of overall domestic social platform participants.
China Mobile, China Unicom and China Telecom had a combined 1.3 billion mobile subscribers as of May 31. The mainland had 731 million total internet users as of December 31, according to published estimates of the China Internet Network Information Center.
Marketers already reach a large number of consumers on social platforms, according to Forrester analyst Wang Xiaofeng.
"Business-to-consumer marketers in [mainland] China use social marketing extensively," Wang said. The top-three China social media marketing platforms these marketers use are WeChat, Sina Weibo and LinkedIn.
Wechat's network draws Older net users