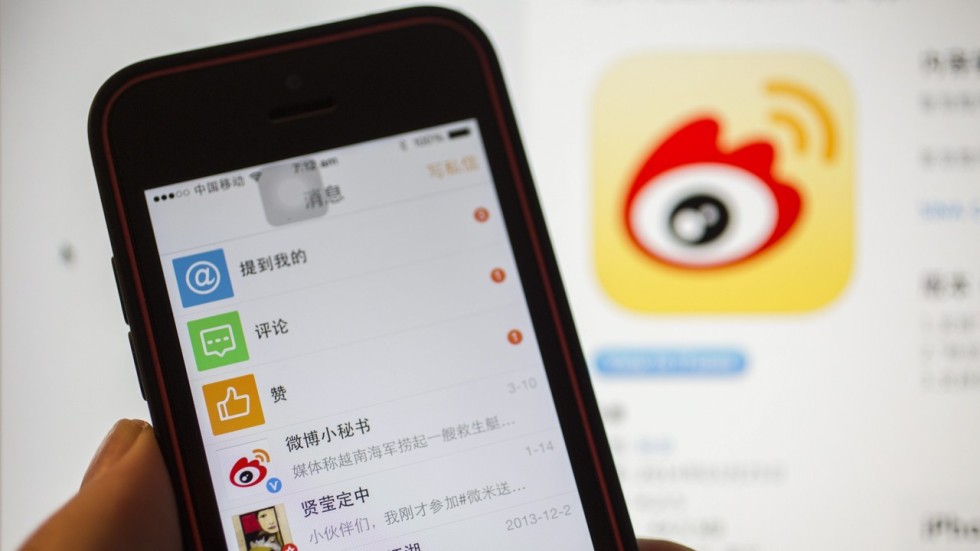 China's popular social media site Weibo has disabled the function for uploading videos longer than 15 minutes, reflecting its latest efforts to police video content on its platform, following tighter scrutiny by Chinese regulators last week.
The Nasdaq-listed Weibo said in statement on Wednesday night that it has "sincerely accepted the criticism from government", and would immediately take action to "improve the management of audio and video programmes" on its platform, which has more than 340 million monthly active users.
Analysts said that some of the new rules introduced by Weibo — such as blocking television and film content published by unlicensed accounts as well as banning video longer than 15 minutes — may hurt the Twitter-like service's user engagement, even as the company's business remains intact in the near term.
"We think this [new rule] will have a small impact on Weibo marketing because not all the video content are removed and even if certain accounts are closed, Weibo can move advertisements, which are the main source for its revenue, to other accounts," said Ella Ji, the New York-based analyst with China Renaissance Securities US.
Ji cautioned that it was too early to tell what impact the new measures would have on user behaviour.
"What's more important is Weibo's user activity. If Weibo's user base declines because it loses certain eye-catching content, it may impact the ad revenue," she said, adding that data shows Weibo's daily active user base has remained largely stable recently.
Weibo's announcement is in response to Beijing's tightened restriction on current affairs programming on the internet. This includes a crack down on online content on various social media sites, including a number of livestreaming apps and even some paparazzi accounts on Tencent Holdings' ubiquitous WeChat.
Last week, the media watchdog, the State Administration of Press, Publication, Radio, Film and Television, threatened to close Weibo's video service along with two other popular services, video-sharing site ACFUN and news site iFeng.com, saying they lacked the necessary licenses and are "not in line with audio visual regulations and propagating negative speeches".
Weibo's New York-listed shares tumbled 6.1 per cent on June 22, the first trading day after Chinese regulators tightened the restrictions, amounting to a US$1 billion drop in market capitalisation.
On Wednesday, following Weibo's announcement that it would disable longer video uploads, the company's shares rebounded slightly, ending up 0.41 per cent higher on the day to close at US$69.36.
Shi Jialong, analyst with Nomura Research, said in a research note on Monday that in the worst case scenario a ban on video service would cost Weibo at least 18 per cent of revenue from video ads and amount to a big setback to its efforts to grow user engagement.
"But we tend to believe authorities may not want to inflict such severe pain," said Shi, adding that Weibo may have to take some proactive actions in content regulation such as removing political-and social-discourse related video content to preserve the ability of individuals to upload entertaining content.
This article appeared in the South China Morning Post print edition as:
Weibo bars videos over 15 minutes in length